There are several options for getting around FIU's Modesto A. Maidique Campus.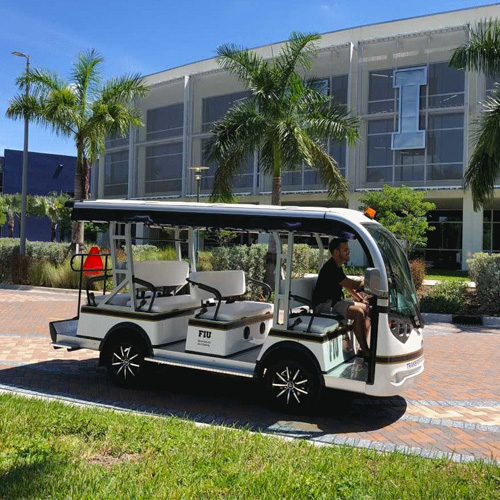 Hop on the Panther Mover
Connecting our Panthers on the Move!
FIU Operations provides free golf cart transportation throughout campus.
On-campus golf cart shuttles operate continuously Monday through Friday from 8 a.m. to 8 p.m. with stops throughout campus.
Download the FIU Mobile app for pickup locations and real-time vehicle locations.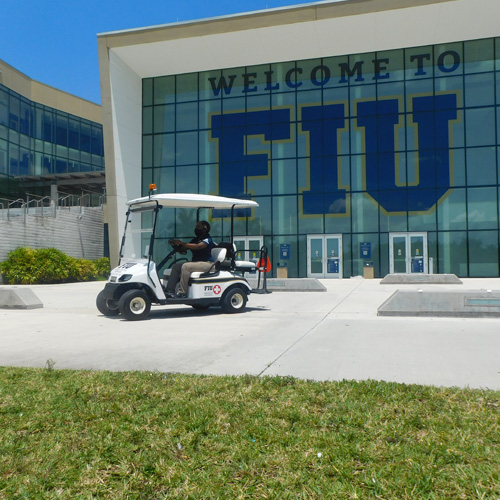 On-Demand Golf Cart Transportation with Tapride
Tapride provides on-demand golf cart transportation for registered DRC community members and injured riders, Monday through Friday, 8 a.m. to 5 p.m.
On-demand service is available to the entire FIU community, Monday through Friday, 5 p.m. to 9 p.m.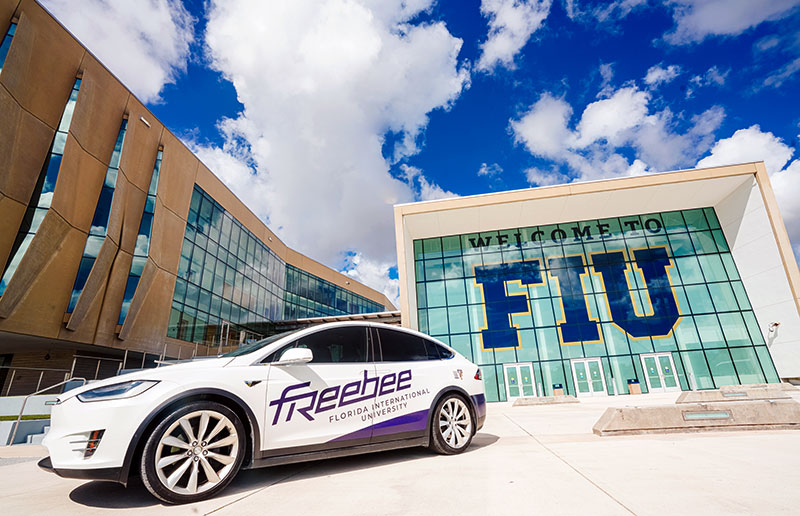 Request a Ride with Freebee
FIU Operations has partnered with Freebee to provide free, on-demand, door-to-door transportation services for the FIU community.
Rides are available Monday through Friday, 7 a.m. to 10 p.m.
Rides must begin or end at the Modesto A. Maidique Campus or the Engineering Center.