Transportation Services at FIU
Where are you trying to go?
FIU Operations' free transportation services will get you where you need to go.
Need a ride to an FIU campus?
FIU Operations offers a variety of free or subsidized transportation services.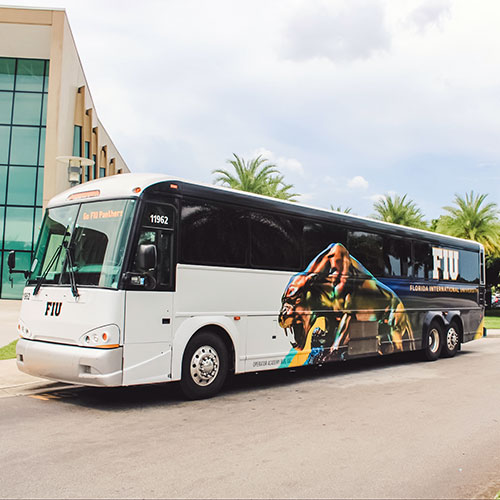 Shuttle between MMC and BBC on Panther Express
The Panther Express Shuttle provides an alternative to driving between FIU's Modesto Maidique Campus and Biscayne Bay Campus.
Swipe your FIU One Card for access to Panther Express transportation services. Students can enjoy a free ride between campuses and take advantage of the WIFI access available onboard.
Panther Express Departs every half hour Monday through Friday from 6 a.m. to 10 p.m. and a final departure at 11 p.m. while classes are in session.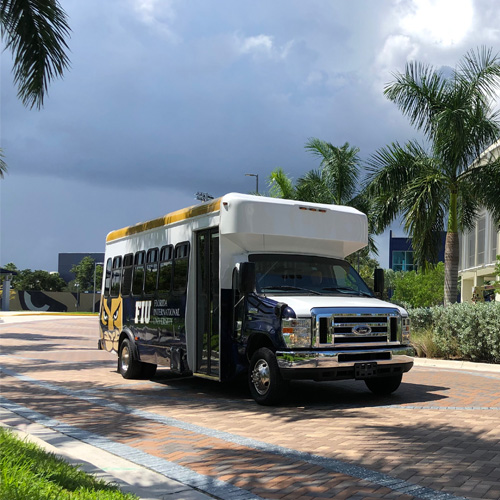 Travel Between MMC and the Engineering Center on the CATS Shuttle
The CATS service operations two shuttles between Modesto A. Maidique Campus and the Engineering Center. Shuttles run continuously from 6 a.m. – 11 p.m. while classes are in session.
See real-time vehicle locations via the FIU Mobile app.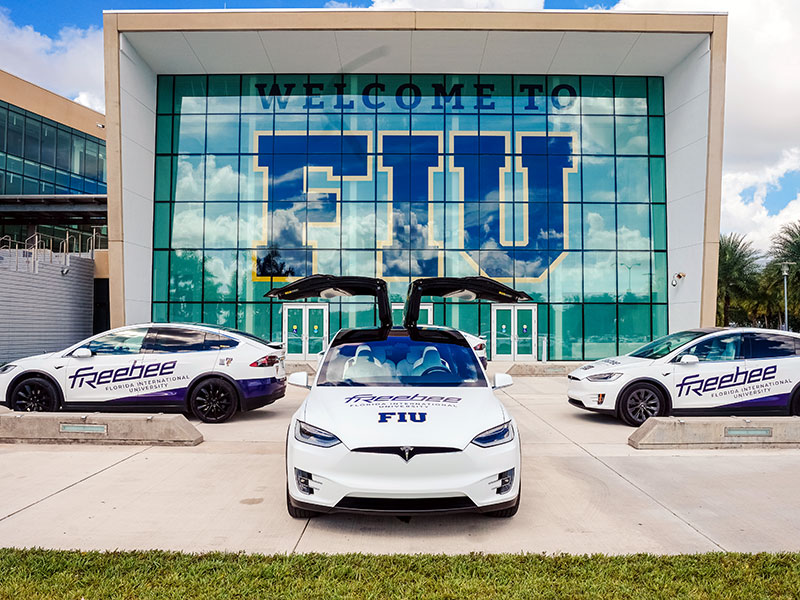 Door-to-Door Transportation with Freebee
FIU Operations has partnered with Freebee to provide free, on-demand, door-to-door transportation services for the FIU community. Rides are available Monday through Friday, 7 a.m. to 10 p.m. Rides must begin or end at the Modesto A. Maidique Campus or the Engineering Center.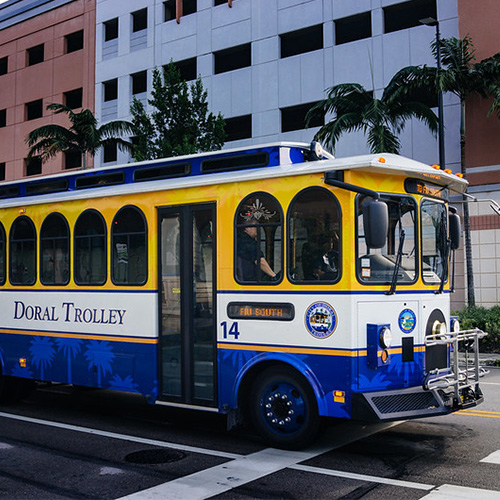 Public Transportation
There are several public transportation options for getting to and from FIU campuses.
Go mobile with a 50% discount Miami-Dade Transit's metro bus pass, or use one of the various free shuttle and trolley services provided by nearby municipalities.
The cities of Sweetwater, Doral and North Miami all provide free transportation services to the public.