Parking Permits
All students, employees, vendors and contractors are required to purchase a parking permit to park on campus.
Metered Parking
Visitors can park at metered pay-stations that accept card and coin as well as the Pay-by-Phone parking application.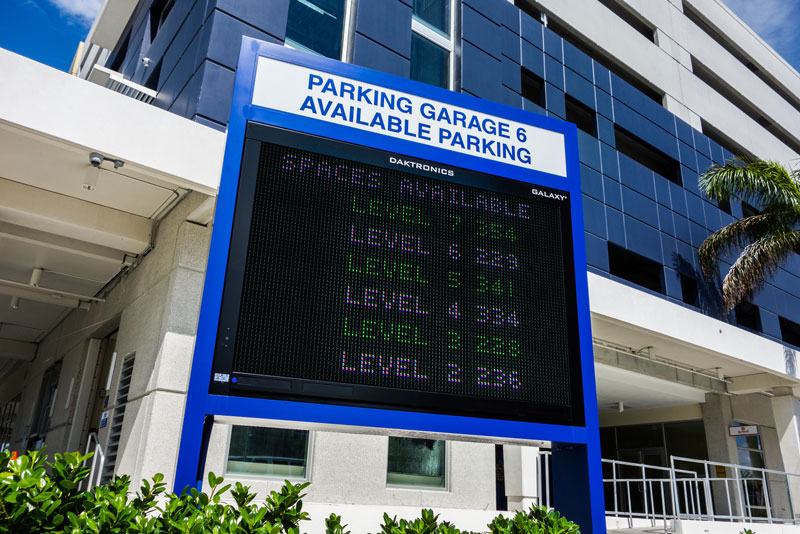 Hosting an Event?
FIU Operations offers various event parking and transportation options. Parking can be paid in advance by the event host or left to individual attendees to pay their own way.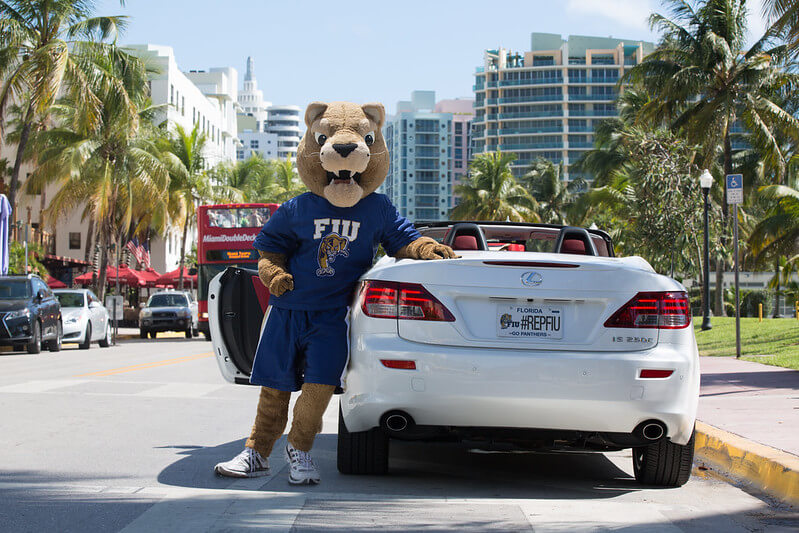 FIU License Plates
Replace your current license plate and add some Panther pride to your car for only $73. Custom plates are also available!
Motorist Assistance Program
Have a dead battery?
Call 305-348-3615, and FIU Operations will assist in jump-starting your car.
This free service is provided at MMC, BBC and EC from 7 a.m. to 10 p.m., Monday through Friday—except holidays. We have prioritized this service so that response times are under 15 minutes and with few exceptions no more than 30 minutes.
For after-hours emergencies or safety issues, contact University Police at 305-348-2626.
If you have locked yourself out of your vehicle and are a member of an automobile club such as AAA, please call them for service.